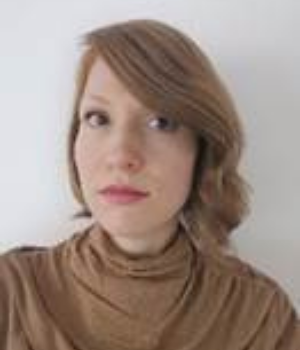 Technology is often said to increase social isolation, but could virtual worlds actually help us connect with each other? Could immersive media technologies – virtual (VR) or augmented reality (AR) – potentially even increase our empathy and challenge stereotypes?
Anyone familiar with these new immersive technologies will know the strange sensation of seeing a digitally created or manipulated representation of themselves or another user. These could be virtual reality avatars or filter-manipulated figures in an augmented reality application, that have important roles in social interactions.
Immersive digital media technologies are still surprisingly often considered novelties, but over a billion people use them worldwide. Facebook's vision of the metaverse has been hailed as a major technological milestone, and there are already plenty of platforms – AltspaceVR, for example, and the recently released Horizon Worlds – providing these kinds of experiences. Augmented reality is even more widely used: for example, most major social media apps include AR filters. A growing proportion of social interactions now occur in immersive spaces between users who may be physically far apart. People can watch films in virtual cinemas, immerse themselves in and engage with 360-degree fictional worlds, or use these platforms to access social experiences ranging from concerts and opera performances to sports events and classes.
But how can immersive technologies mediate our interactions and help with the psychological and social effects of remote communication? My Human+ project is thinking through questions that cut to the very heart of the debate over new immersive technologies. It explores the potential for augmented reality applications to not just fight loneliness but also diminish prejudices.
Take AR filters, which add computer-generated effects to real-life faces or bodies. While avatars in a VR space are seen from a third-person perspective – the user sees their own avatar from outside – AR bodies are seen from a first-person perspective, as a mirror image, if you like. Seeing yourself on screen in real-time can produce a sensation that that is your actual body, but eventual disparate characteristics (gender or age differences, for example) may also distance you from your on-screen representation. This raises ethical questions around body representation, such as the potential for 'virtual blackfacing', but watching yourself in a different body through an AR application can also have positive effects on bias towards different social groups.
"What makes Human+ unique is its enterprise partnerships: the opportunity to learn how to think like a tech professional while maintaining an academic mindset."
Researching the human aspects of digital media technology inherently crosses disciplines: my work takes in cognitive science, media studies, and computer science. The Human+ programme is a great host for my interdisciplinary background through its joint affiliation with the Trinity Long Room Hub Arts and Humanities Research Institute and ADAPT Centre for AI-Driven Digital Content Technology. The two research centres incubate a research environment with mentorship, collaboration opportunities, and workshops involving researchers and professionals from various disciplines, including creative arts, social sciences, education, and digital technology. My mentors, Jennifer O'Meara and Aljosa Smolic, are professors of film studies and creative technologies, respectively. What makes Human+ unique is its enterprise partnerships: the opportunity to take up questions about immersive technology relevant to the tech industry while maintaining an academic mindset.
The Human+ Tech Talks is a new series in which the Human+ fellows will be joined by their academic mentors and enterprise partners to tackle a number of the biggest questions being asked about the future of technology. Register here for Kata's Human+ Tech Talk.