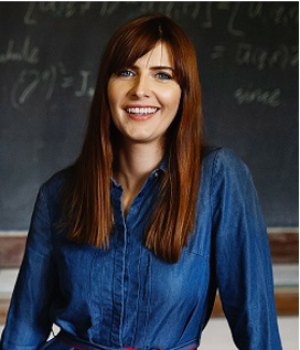 Human+ Programme Supervisor
Professor in Computer Science
Research Theme: Researching perception of embodied virtual humans to improve immersive virtual reality (VR)
Keywords: Virtual reality, motion capture, virtual production, computer graphics, film studies. Perception, virtually reality (VR) user experience
Biography:
Dr Rachel McDonnell is an Associate Professor at the School of Computer Science, Trinity College Dublin.
She was recently elected a fellow of Trinity College for significant research achievement in 2020. She has also been a member of a number of editorial boards and international program committees (regularly serving on the committees at the top conferences such as ACM SIGGRAPH, Eurographics, and IEEE Virtual Reality). She has also been program chair for ACM Symposium on Applied Perception in 2011.
Her main research interests are Computer Graphics, Perception, Virtual Humans and Virtual Reality. She combines research in cutting-edge computer graphics and investigating the perception of virtual characters to both deepen our understanding of how virtual humans are perceived, and directly provide new algorithms and guidelines for industry developers on where to focus their efforts.