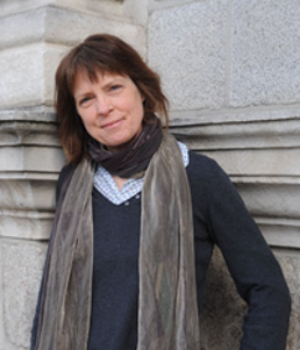 Human+ Programme Supervisor
Professor in Film Studies
Research Theme: Human embodiment of the actor in the digital future
Keywords: actor, digitization, ageing, performance, perception, ethics
Biography:
Ruth Barton is Head of the School of Creative Arts and Associate Professor in Film Studies at Trinity College Dublin.
She has published widely on Irish cinema and her works include Irish National Cinema (Routledge, 2004) and Acting Irish in Hollywood (Irish Academic Press, 2006).
She has also written critical biographies of the Hollywood star, Hedy Lamarr: Hedy Lamarr, The Most Beautiful Woman in Film (University Press of Kentucky, 2010) and the Irish silent era director, Rex Ingram: Rex Ingram, Visionary Director of the Silent Screen (University Press of Kentucky, 2014).
Her new monograph, Irish Cinema in the Twenty-First Century, was published in 2019 by Manchester University Press. She was P.I. on the Creative Ireland funded research project on career construction in Irish Film/TV Drama and Theatre, Ecologies of Cultural Production (2020). She is a regular contributor to RTĖ radio's arts programme, Arena.